Communities in Schools of the Golden Crescent hosts free financial classes for students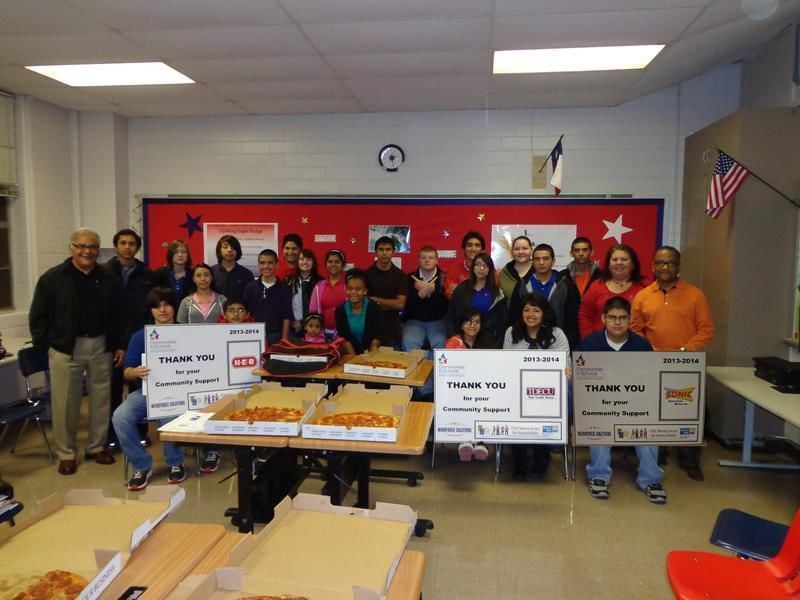 Communities in Schools of the Golden Crescent recently sponsored a series of free classes for students to learn how to effectively manage their finances.
Financial adviser Jack Kashouty taught 21 Liberty Academy and Communities In Schools high school students, using the Federal Deposit Insurance Corp.'s Money Smart for Young Adults curriculum.
The curriculum taught students to make the most of every dollar they have and covered budgeting, saving techniques, bank services and more.
Students who attended the classes received breakfast and lunch throughout the sessions as well as money upon course graduation to be used toward opening a personal savings account.
Students completed their financial literacy course with a presentation by Workforce Solutions representative Edwin Dyer on career readiness and targeted occupations. Parents also attended a graduation celebration, which included refreshments, cookies and pizza.
"These classes taught the students the importance of earning, saving and responsible spending," said Henry Guajardo, executive director of Communities in Schools of the Golden Crescent. "The participants developed practical money management skills, equipping them for a healthy financial future."
Classes were made possible through funding from United Ways of Texas' Rural Texas Financial Education Program.
"Young adults are increasingly interested in learning how to make their dollars stretch a little farther," said Clifford Grimes, executive director of the Victoria County United Way. "These classes provided a unique opportunity for these students to realize the importance of saving while becoming more financially savvy."