Mentorship program shows teenager her worth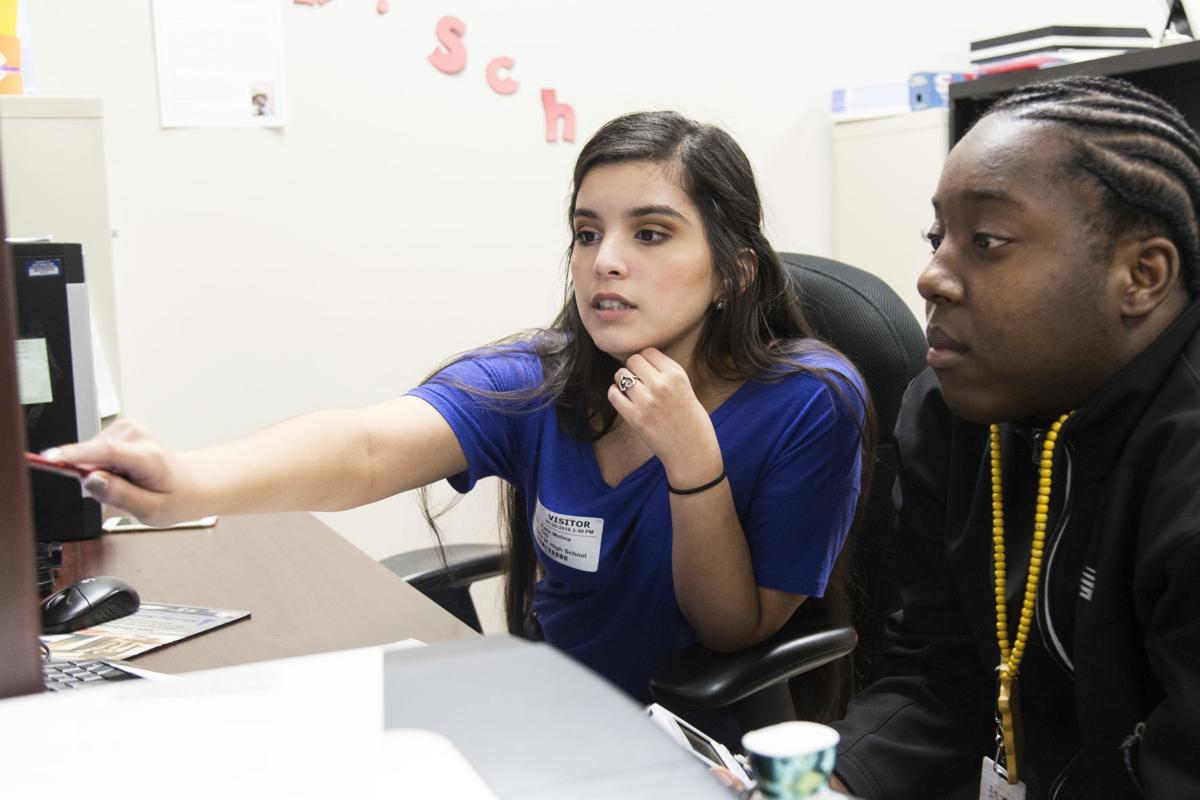 Megan was depressed.
She wanted out of what she considered an unhealthy home environment. So she placed education on the back burner and finding a safe, warm place to sleep at night and a job took center stage in the teenager's life.
But that all changed.
Communities in Schools, a nonprofit dropout prevention program, stepped in and gave Megan what she so desperately craved – attention.
Sitting at a desk and giggling with a mentor helping her fill out scholarship applications, Megan spoke vividly of her future.
She plans to go to Victoria College in the fall and transfer to a four-year college to major in psychology. She also plans to take communication classes because communicating, she said, is a vital part of being a good counselor.
And while the bubbly, blue-eyed girl is now filled with goals and aspirations, she said she still struggles to understand why her mentors care about her. She still finds it weird that people help her and want nothing in return.
"This is Earth. This is America. No one does that anymore," Megan said, her words filled with animation.
"I came to CIS, and they actually looked at me and said you have potential. It's nice actually having people sit there and look at you and actually look at you and care about you and try to get you to succeed."
Cheyanne Yendrey, an honor student at Victoria College and CIS volunteer, said she doesn't have words to describe what it's like to help a student such as Megan.
"It's just a good feeling," the 19-year-old said. "I feel like you can't describe it. You have to experience it to know it."
Rick Villa, a site coordinator for the program, said Communities in School is unique in its approach.
It is not about being just a mentor or a tutor, he said. It's about meeting the individual needs of a student whether that's helping them with their school work or getting them a pair of eyeglasses.
The program serves 972 students and has about 30 volunteers. Villa said his dream is to build an army of volunteers.
Megan said the program has become her support system and has helped her find her worth.
"You go from leaving the only family you've known for 17 years to suddenly being alone," she said about the tough call she made to leave home. "Instead of just going wild and doing whatever I want because I'm free, I have a family here reminding me that I'm not alone."