Communities in Schools prepares students with new clothes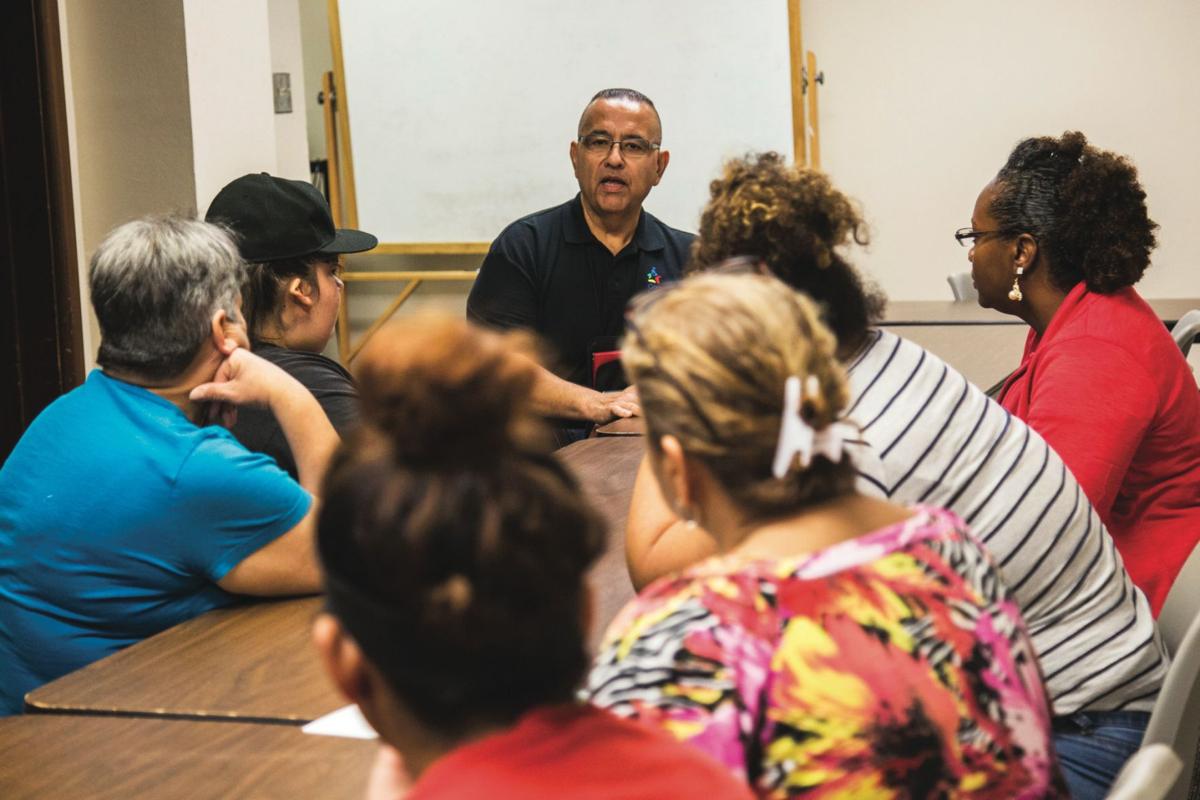 Patti Welder Middle School eighth-graders and identical twins Kacie and Katilyn Mendez do not mind when their friends and others can't tell them apart.
When they decide on a day to wear their new matching multicolored blouses to school this year, each will feel confident walking the halls.
"It feels good," Katilyn, 13, said. "They are pretty clothes."
The two sisters were among 50 Communities in Schools students who benefited from a clothing drive sponsored by Target.
Families received their items Friday at the Workforce Solutions Golden Crescent office.
Site coordinators at the different campuses shopped last week for the middle school and high school students. Items included shirts, pants, belts and shoes.
The person who picked out the clothes for the sisters and their brother was Nola Harris, Patti Welder Middle School site coordinator. She took into consideration the children's likes and dislikes.
"Their mom is a single parent," Harris said. "I was glad to be able to relieve the family's extra strain."
The children's mother, Irma Avila, a contractor for Baker Hughes, watched through tears as her children sorted through their new clothes.
"I got school supplies, so this is a huge relief. This is a blessing," Avila, of Victoria, said. "It's good to know there is someone out there thinking of them."
Communities in Schools' mission is to surround students with support and empower them to stay in school and achieve in life.
Planning to use her pink backpack on the first day of school was Victoria East High School ninth-grader Alexis Suniga.
"If you need help, they help you," Alexis, 15, said. "It provides you help during hard times."
The program benefits students in more ways than one, said Angelina Reyna, Patti Welder Middle School eighth-grader.
Through her mother's medical difficulties and hospital trips, Angelina was able to confide in her site coordinator.
"I like the black pants," Angelina, 13, said, commenting on the items her site coordinator purchased. "Black is my favorite color."
This is the first year the organizations partnered to provide the students with the supplies, said Rick Villa, program supervisor.
Villa said his goal is to aid more children next year.
Picking up his new purple shirt was the twins' brother, Alex Mendez, ninth-grader at Victoria West High School. His favorite color is purple.
"My mom always tells me to never take anything for granted," Alex, 15, said. "Appreciate what you get."